IFAI Centennial History Museum
Industrial Fabrics Association International celebrated its 100th Anniversary with an exhibit of the history of the industrial fabrics industry that was installed on the trade show floor at Expo Americas 2012 in Boston. Historic photographs, documents and objects illustrated the evolution of the industry from sailcloth to nanotechnologies.
The one thousand square foot museum was comprised of eight kiosks arranged on the perimeter with a curved, timeline wall in the center. Eight kiosks were hung with fabric panels printed with photos and illustrations from the 100 year history of the organization.
Production costs were kept in check with the help of IFAI members who donated the fabric, printed the banners and fabricated the timeline structure at cost. The exhibit company used standard rental units for the kiosks that were modified to hang the printed banners.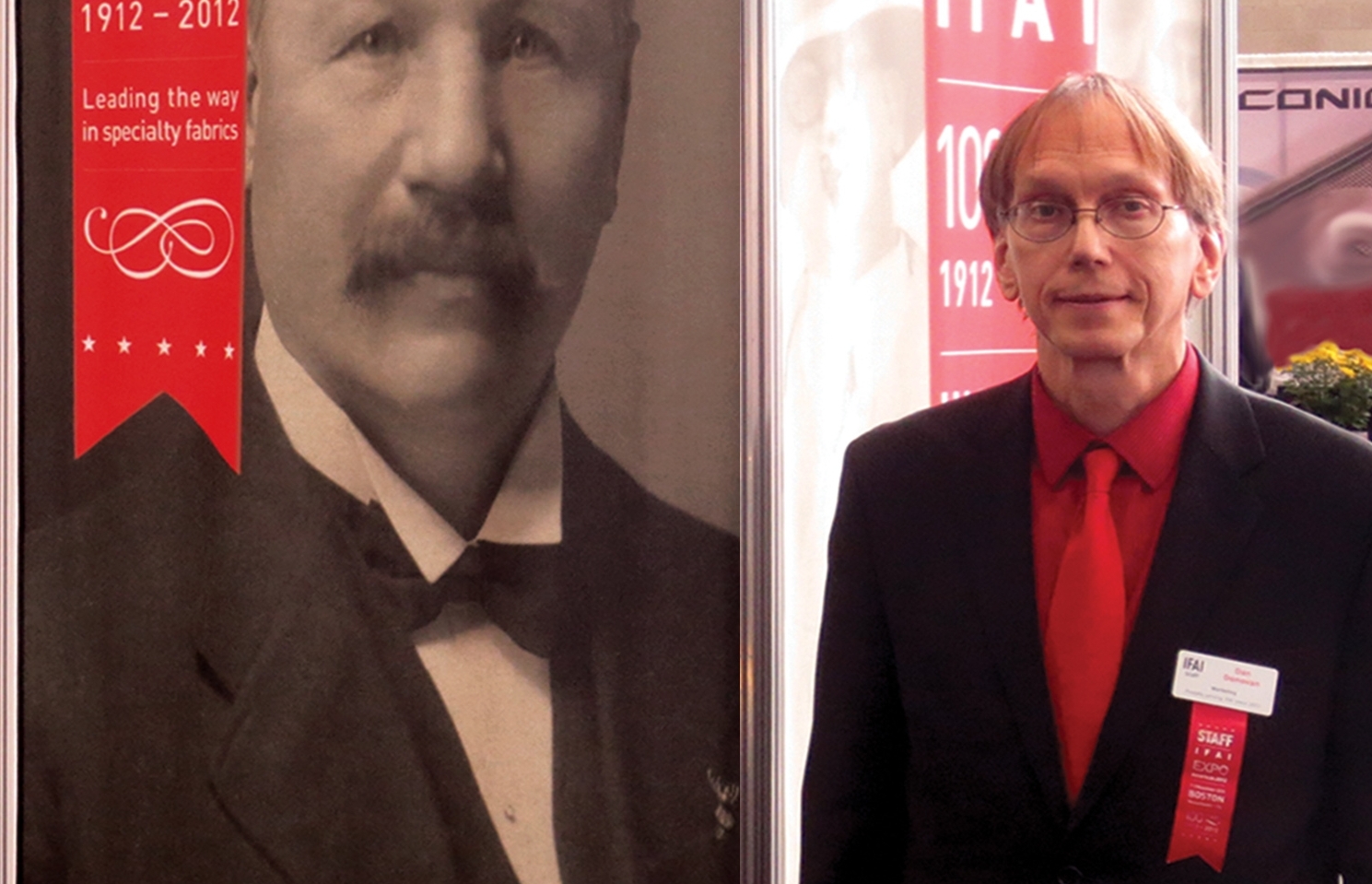 • Booth size: 20' x 50' (1,000 square feet)
• 8 Kiosks: 3' 4'' x 8' 0''. 2 kiosk units had clear plex shelves for displaying objects.
• 1 Curved wall — Timeline graphics: 3'' wide x 15' long x 8' high
• Carpet: 20' x 50' gray carpet with overlay carpets in bright red
• All graphics for kiosks and curved wall were inkjet printed on fabric